DNA Code Illuminations
A 2 Day virtual retreat with ariella Indigo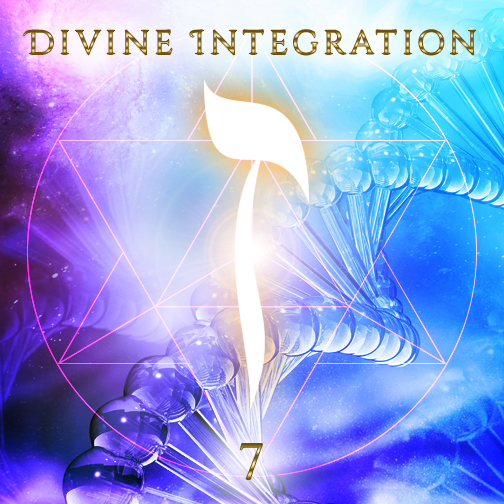 THE DNA CODES FOUND WITHIN the sound of YOUR NAME ARE CREATING YOUR REALITY…
In this deep & revealing 2 day pre-recorded virtual online retreat, Ariella will illuminate your DNA Code & Soul Blueprint so you can discover your divine gifts and gain insight on how best to express your Soul''s Purpose.
The teachings are centred around an ancient, esoteric Hebrew system, which was once used in Atlantean times to decode individual's purpose and give them direction on how to best fulfil their life path. The system contains 22 codes (the Hebrew Fire Letters) which are all powerful building blocks of creation found in everything made manifest in the material plane.
It is through looking at your BIRTH NAME that we can decipher these creation codes and apply them to YOUR LIFE to understand in greater detail who you are at soul level and how you can best express your divinity whilst embodied on Earth.
By choosing to participate in the virtual retreat, you will be given access to download your Soul Purpose profile and my accompanying eBook so you can see which of the 22 codes are contained within your Soul Blueprint and where they sit.
How Your Soul Purpose profile Works:
There are 22 letters in the Hebrew alphabet and the system works by assigning a specific number to the letters found within your full birth name and converts them into corresponding positions in the Hebrew alphabet.
The 22 Hebrew Fire Letters have been decoded by the incredible mystical text, the Sefer Yetzirah (see note below) to reveal energy vibrations and meanings which are not only seen in all creation, but because each human being is a mini universe in itself, the 22 vibrations or frequencies can also been seen in ourselves. It is these 22 energies that we look at in your Soul Purpose profile and how they play out very much depends on where they are positioned in your chart; the relationship they have with the other energies and any given dominance of vibration which may be apparent.
Note: The Sefer Yetzirah (otherwise known as 'The Book of Creation') is one of the oldest, most profound mystical texts on Jewish esotericism influencing the schools of the Kabbalists and Alchemists. It speaks of a creation theory and also describes the mystical meanings of the sounds of the 22 letters of the sacred Hebrew language, of which it says were the original sources of our universe and reality.
Retreat CONTENT
When you make your purchase you get 90 DAY instant access to 10 hours of pre-recorded VIDEO material, whereby Ariella will provide a transmission for each one of the 22 Hebrew alchemical codes of creation including the following:
An overview of the qualities & properties of each code

Recommendations on how to activate the talents & gifts of each code and how transmute the challenges (shadow aspects)

Illumination into how the codes translate in terms of your higher purpose

Q&A, plus Ariella hot seats members of the live group to give mini readings
PRICING & Bonuses
GIFTED DISCOUNT AVAILABLE! Discounted from £444 to just £147 when you enter the code 'DNACODE' at checkout!
Bonus 1: FREE 90 day access to look up your Soul Purpose profile & download a free copy of Ariella's eBook explaining all the Hebrew Alchemical Codes of Creation (value £99.00)

Bonus 2: At the end of the two day retreat, Ariella will invite you to choose 1 of the creation codes to be uploaded into your Soul Matrix by her Spirit team of Divine Alchemists and & Master Geneticists. This will enable you to CREATE more of what you want to in your life (examples: MORE love, money, abundance, psychic gifts, communication skills, improved health…. etc)
Click on the blue button below to illuminate your Hebrew Soul Purpose profile & DNA Code: